Process
Our simple 4-step process is quick, easy and convenient. Read below to learn more.
Our simple step-by-step process

What are you waiting for?
Follow our simple step-by-step process and order your custom labreport NOW
Student Area


You will have access to a dedicated 24/7 active student area. You can perform all order related functions free of cost!
Now you cannot only download your paper any time you want, but also:
Track Status of your orders
Post revision requests
View and track your balance payment summary
Print your invoices
Monitor your complete order history
Manage your personal settings and account details
Download your paper and have complete access to your
student area through your mobile phone.
Order now to get your non-plagiarized labreport along with our free student area!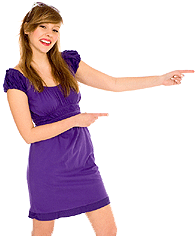 Your Lab Report Will Include:
Title Page
Table of Contents
Body
Bibliography & References



Exclusive Free Features
Free Product Features
Free Quality Assurance Reports

Grammar Report
Compliance Report
Plagiarism Report
(provided by )

Free Paper Add-ons
Free Service Features
Free Order Management & Tracking
Free E-Guides
Free Exclusive Support Plan Add-on
Our process is super fast, simple and easy. Take advantage of it and get your essay along with our Free Product and Service Features